Hello! 
If you're here because you heard we were having a merch run from November 1-12, I have a little bit of news. As we have all learned, supply chain issues is the 2021 phrase of the year. 
I work with my friend Jim's small local business for all True Tales From Old Houses apparel. After a few conversations, it became clear that if we did pre-orders for merchandise, there would be no guarantee that those items would be available when I placed the order in full. So, instead of a merch run, we are switching to an in-stock store with limited inventory. Once items sell out, we may not be able to get more in certain colors and sizes.
Honestly, this is mostly excellent news because when the store is stocked, your merch will send out immediately. Right now, I have everything ordered and on the way. It should arrive by mid-November or earlier, and your orders should still get to you in time for holiday gift-giving. Until then, here's a preview of what's coming to our new in-stock store. 
New Hoodie Colors!
Heathered Charcoal, Heathered Forest, Heathered Teal
Stickers (4" X 1.44")
3/4 Sleeve in Men's & Women's Cut 
Heathered Charcoal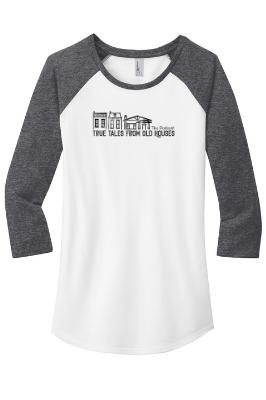 Work Aprons 
Navy Blue